In this guide, we'll demonstrate the steps required to add multiple y-axis series to a chart in Airtable. We'll be using the Charts & Reports Airtable extension, which can be used to create powerful charts & graphs from your Airtable data.
Can Airtable's native charts have multiple Y-Axis?
It's not currently possible to add multiple y-axis series using Airtable's Chart extension or Airtable Interface charts. It is however possible to solve this limitation and add multiple y-axis to a chart in Airtable using the third-party Charts & Reports extension.
Create an Exchange Rates Table
For this example, we will use exchange rate data. You can copy the data from this base by clicking 'Copy base'. Or use your own data if you would prefer.
Install Charts & Reports
Add the Charts & Reports extension via the Airtable marketplace. This is a free extension you can use in any Airtable base to create charts and graphs.
Add Multiple Y-Axis to a Chart in Airtable
Once the Charts & Reports extension, has been added to your base, click on '+ Add chart' to create a new chart.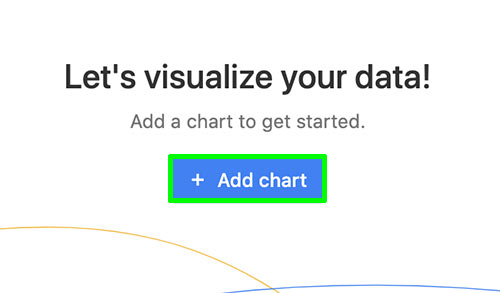 Choose a Line chart and select the date for the X-axis. Then add BRL/USD, EUR/USD and GBP/USD to set a series of Y-axis.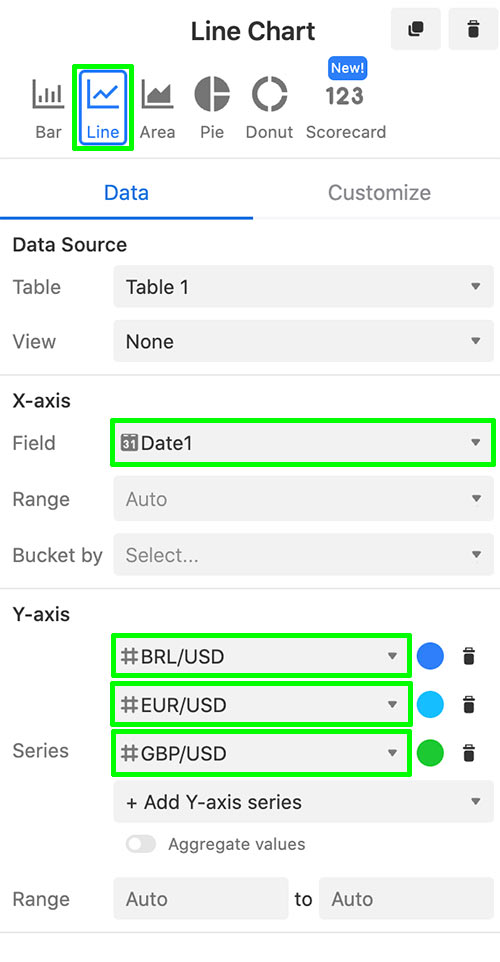 You'll now be able to see a line chart where each currency is represented in a different color on the y-axis.

Add a 2nd Y-Axis label to a Chart in Airtable
As the BRL/USD currency uses a different range from the other two currencies, it makes the chart a little hard to interpret. We can overcome this by adding a second y-axis label for BRL/USD with a different range.
On the Customize tab, turn on 'Show 2nd Y-axis'.

For the 2nd y-axis Series, select 'BRL/USD'.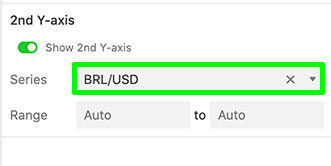 You can add a label to the 2nd y-axis so we know which one corresponds to which. In the Labels section, enter 'BRL/USD' for the 2nd Y-axis.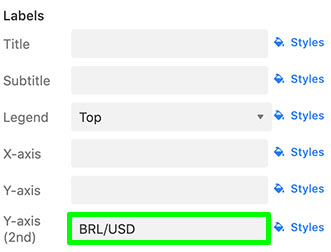 You could also use the same approach of importing data with Data Fetcher and visualizing it with Charts & Reports to track many types of marketing metrics in Airtable.
For example, you could use Airtable to track your social media advertising (add link to new post) or your website SEO performance. You can see the full list of Airtable integrations here.