Tracking your social media advertising is essential to measure the success of any campaign you are running using Facebook and Instagram. Using Airtable is an easy and effective way to measure your campaign performance and analyse your data accordingly.
In this easy-to-follow guide, we'll first show you how to import Facebook Ads data to Airtable. First, we'll use the Data Fetcher Airtable extension to automatically pull in Facebook & Instagram Ads metrics such as impressions, clicks & CPC. Facebook Ads and Instagram Ads can both be imported into Airtable using the same Airtable integration as they form part of the same service.
Next, we'll use the Charts & Reports Airtable extension to create graphs using our campaign data so we can track and analyse our social media advertising performance over time. 
Install Data Fetcher
Start by installing Data Fetcher from the Airtable marketplace. After the extension launches, sign up for a free Data Fetcher account by entering a password and clicking 'Sign up for free'. Or if you already have an account, choose 'Have an account?' from the bottom left of the screen.
Import Facebook Ads and Instagram Ads Data to Airtable
On the home screen of the Data Fetcher extension, click 'Create your first request'. Data Fetcher requests are how you send or receive data from your Airtable base.
For Application, select 'Facebook Ads' to use the Facebook Ads Airtable integration. (The same also applies for importing Instagram Ad data into Airtable.)

Next, click 'New Facebook Ads Connection'. In the next tab, you'll need to authorize Data Fetcher to enable access to the Facebook account you want to import Social Media Ads data from.
You can enter a Name for your request, e.g. 'Import Ads Metrics'. Then click 'Save & Continue'.
Select the Facebook Ads Account you want to import data for.

Select the Date range you want to import data for, e.g. 'Last week'.

Select the Fields you want to import from Facebook Ads, for this exmaple we'll use; 'Impressions', 'Clicks' & 'CPC'.

As an optional step, you can also select a value for Split by to split the data into different records. For example, select 'Date' to get a separate record for each date. If you don't set the Split by value, you'll get one record with aggregate totals for the selected date range.

By using Filters, it's possible to only import data from Social Media Ads that meet certain conditions. Click 'Add Filter', then select the conditions you want to filter by. For example, you could only import days when ads have had over 1000 impressions.

Select the Output Table & View to import Facebook Ads data into.

Click 'Save & Run'.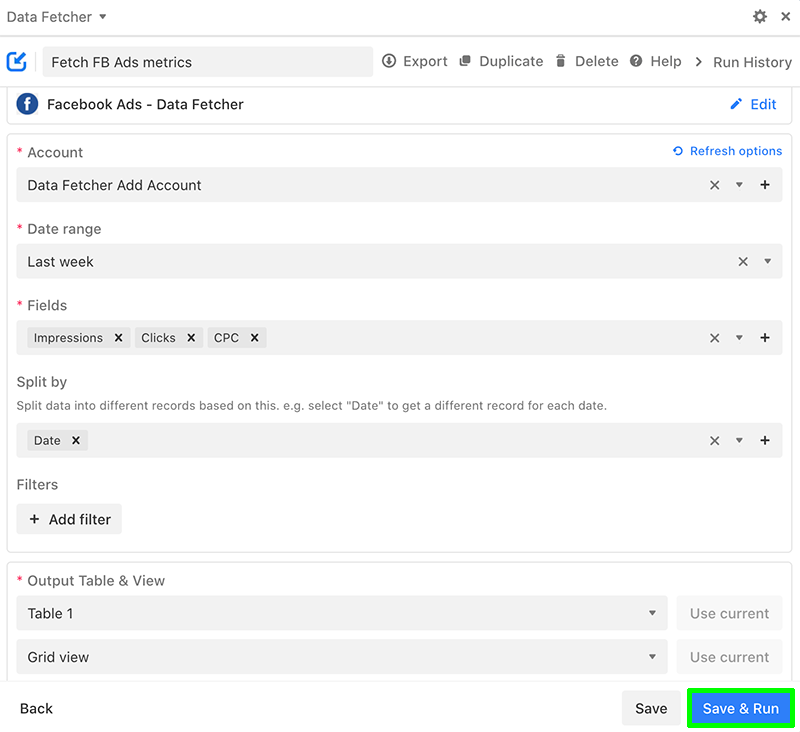 The data request will run, and the Response field mapping modal will open. Here you'll choose which fields from Facebook Ads to import and how they map to fields in the output table. For each Facebook Ads field, you can either import or filter it out. Then set whether to map them to an existing or new field. Click 'Save & Run'.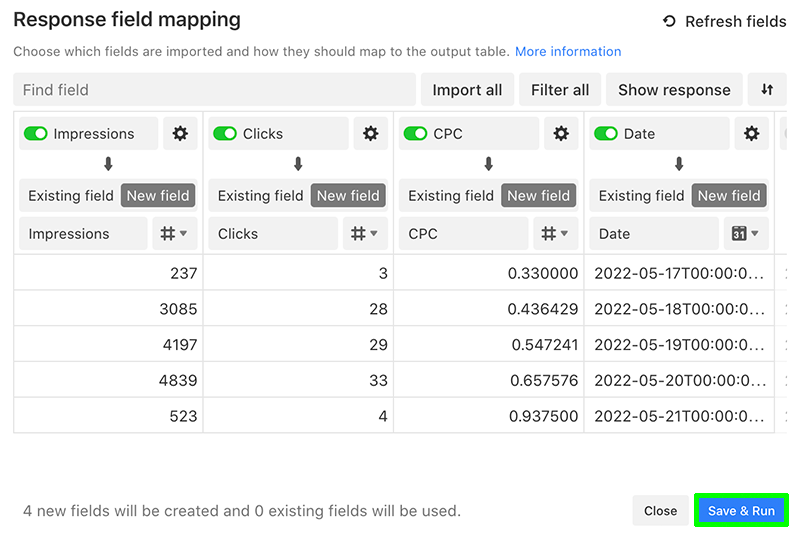 Data Fetcher will create any new fields in the output table and run the Facebook Ads Airtable integration. You can now see your Facebook Ads data in Airtable. If you want to run the request again, simply click 'Run'. If nothing has changed, you will not need to set up the response field mapping again.

In order to visualize and analyze the data from your Social Media Ads in Airtable, we can turn this data into charts by adding the free Charts & Reports extension to your base.
Once the Charts & Reports extension loads, click 'Add Chart'.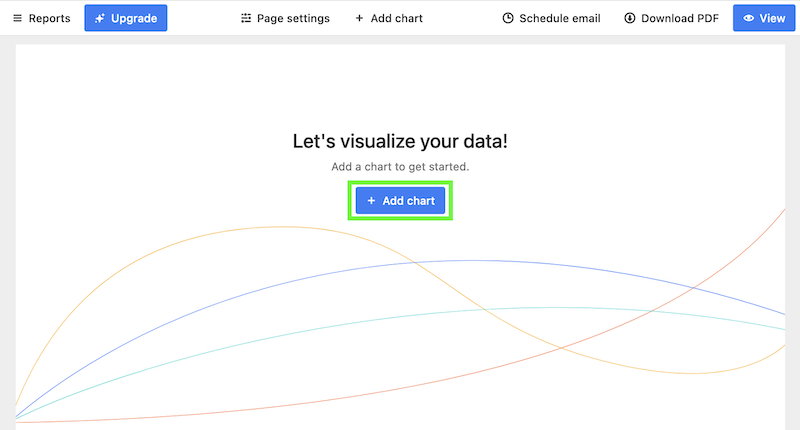 In the chart settings on the right-hand side, change the chart type to 'Line'.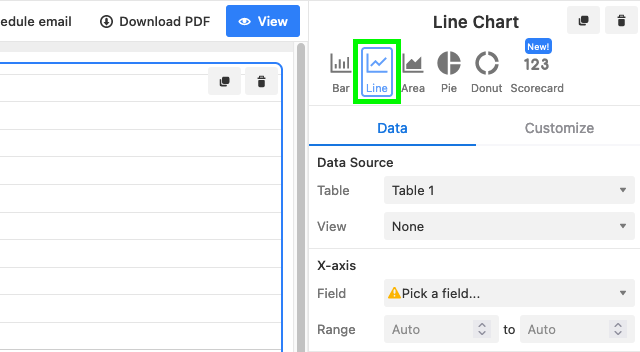 In the X-axis section, select 'Date' for the Field.

Add the 'Impressions', 'Clicks' and 'CPC' fields in the Y-axis section as a Series.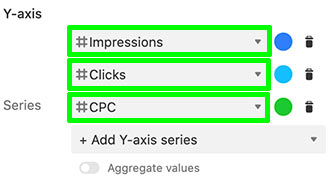 In the case of our example data, it's a little hard to see the lines as they are plotted on the same Y-axis, and the impressions line dwarfs the other values.

We can fix this by adding a second Y-axis label for impressions with a different range.
On the Customize tab, turn on 'Show 2nd Y-axis'.

For the 2nd Y-axis Series, select 'Impressions' and set the Range to start at 0 again.

If we give our Y-axis some labels, we know which one corresponds to which. In the Labels section, enter 'Clicks' and 'CPC' for the Y-axis and 'Impressions' for the 2nd Y-axis.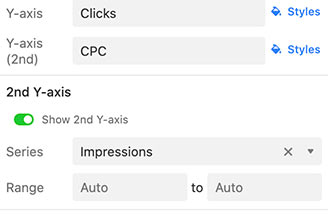 We are now tracking the performance of our Social Media Ads in Airtable and visualizing the results as a graph!

You can use the same approach of importing data with Data Fetcher and visualizing it with Charts & Reports to track other types of marketing metrics in Airtable, such as your websites's SEO performance. You can also check out the full list of Airtable integrations here.